INNOVATIONS FOR ADVENTURE
SRC MOTO is dedicated to improving the fun, safety and performance of your Adventure bike! 
INNOVATIONS FOR ADVENTURE
Take the road less traveled....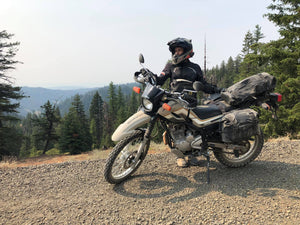 Come join us first annual
explore the Blues Ride!
Join us for the eXplore the Blues ride during this year's Pendleton Run event July 16.

This fun and casual ride for adventure bikes begins at 9am sharp on two separate loops, east and south of Pendleton in the scenic Blue Mountains of Oregon. Each route is approx 150 miles on a mix of pavement, dirt and gravel and offers some technical off-road riding.
Info @BackFire Station
Tickets @Pendleton Run